The Course targets all lay responders such as parents, caregivers, guardians, domestic workers, or family members of a child at high risk for sudden death, and other laypersons wanting to learn first aid essentials for children.
The Course provides hands-on practice in the skills of first aid for children in the home, including prevention, medical emergencies, trauma injuries, environmental emergencies, CPR, choking and the use of Automated External Defibrillators.
A student Workbook is provided to each participant for review, during and after the Course.
Testing and certification
This course is an attendance only course and is not accredited as a level 1 first Aid course by the Department of Labour.
There is no Testing phase.
Our Instructors are available 7 days a week but we are limited to training a minimum of 6 participants with a maximum of 9 participants per course, due to our strict attention to quality training, assuring each participant gains the maximum attention possible.
Instruction of the Essential First Aid for Children course requires a room size of approximately 5m x 5m, a television and a DVD player / digital projector and a chair and desk for each course participant.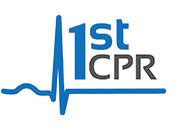 This course is accredited for 2500 Discovery Vitality Points.