The CPR for Everyone course is intended for participants to teach CPR and choking in adults, children and infants and the use of Automated External Defibrillators to all lay rescuers, particularly those who are expected to respond to emergencies in their occupation or workplace. The course is ideal for security personnel, law enforcement officers, fire-fighters, lifeguards, swimming coaches, health and fitness staff; corporate and other lay responders.
The course provides hands on practice in the skills of CPR and choking for adults, children and infants, including the use of barrier devices and pocket masks, and how to activate the emergency services.
A 17 page colour manual is provided to each participant for review before, during and after the course.
Testing and certification
Written Test & Skills Testing
Resuscitation Council of Southern Africa
7 CPD points
Our Instructors are available 7 days a week but we are limited to training a minimum of 6 participants with a maximum of 9 participants per course, due to our strict attention to quality training, assuring each participant gains the maximum attention possible.
Instruction of the CPR for Everyone course requires a room size of approximately 5m x 5m, a television and a DVD player / digital projector and a chair and desk for each course participant.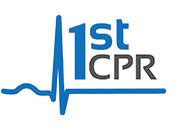 This course is accredited for 2500 Discovery Vitality Points.