This course gives you the skills on how to manage situations requiring CPR (Cardio Pulmonary Resuscitation) in the adult, child and infant as well as choking emergencies. An introduction to the AED (Automated external defibrillator) as well as the correct steps to take when making an emergency call.
Lay rescuers / responders
Anybody with a duty to respond (especially due to occupational responsibilities)
Parents
Grandparents and Family
 Au pairs
 Health and fitness center staff
 Domestic workers
Security personal
Law enforcement officials
Each student will be provided with a workbook to review and keep for future reference.
Testing and certification
There is no Testing phase.
Our Instructors are available 7 days a week but we are limited to training a minimum of 6 participants with a maximum of 9 participants per course, due to our strict attention to quality training, assuring each participant gains the maximum attention possible.
Instruction of the Family & Friends CPR course requires a room size of approximately 5m x 5m, a television and a DVD player / digital projector and a chair and desk for each course participant.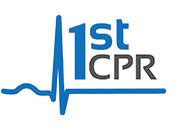 This course is accredited for 2500 Discovery Vitality Points.